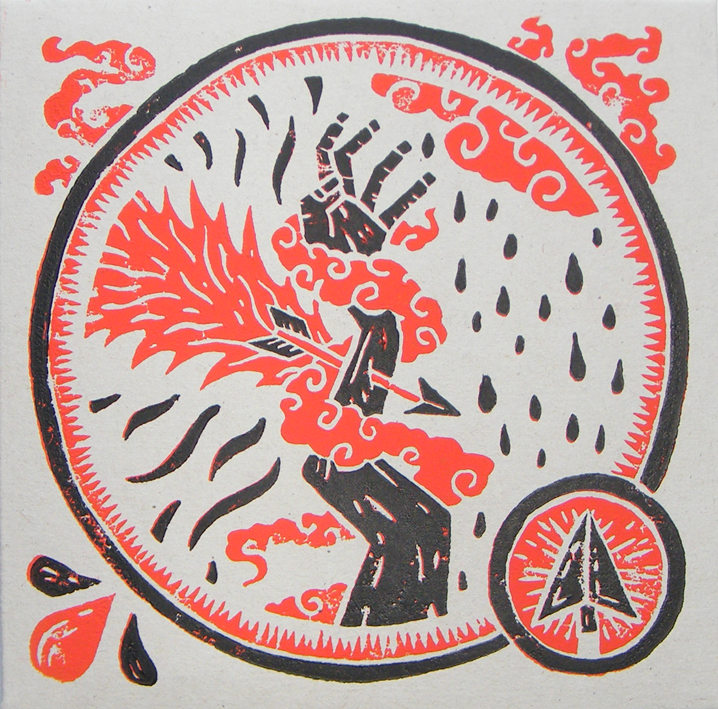 diffuse psych vibes for head expeditions. peace and love to my friends at
Humboldt Relief
:)
Up, up and away! When Zero Map orbits your head, one can be sure of an entrancing trip. The third eye zoners that comprise their discography exist in many forms: charged ritualistic hymns; electronic transmissions that hover ominously; noise glitch conflagrations; inner gazing quests with heavy psych drone as the conduit; intimate vocal drone and sustained strings. Personally, I love the manner in which their music is unpredictable. It travels on a luminous, variegated continuum through space. Head warriors will dig this!
Zero Map
is the project of Chloe Wallace and Karl M V Waugh, who are both members of the A Band.
Cerebrum Paté
, on
Tor Press
, harvests one's psychoactive particles to fuel Zero Map's sonic dream machine, which rumbles, resonates and reverberates in the cavernous recesses of the head. Much like the numerous neutrinos that emanate from the sun, 'Neutrino Detector' moves through the listener unimpeded, the disquiet palpable. Heavy, rumbling currents smolder in the vastness while cavernous explosions are audible in the distance. A mellifluous wave emerges, yet is cloaked in the consuming rumble and echo; stuttering glitches and vacillating signals periodically abound. Cascading electronics give way to voluminous, torpid loops and slight rumble. Toward the end, minimal drone and glitch billow from the speakers. Awesome track! The following track, 'A Python', exhibits a different side of this project, consisting of otherworldly, resonant drone, which spills forth from the speakers - engrossing! Shortly, an electronic maelstrom ensues among conspicuous rumble. Near the end, the noise peaks, moving into a territory unlike anything on the cd. Encompassing blasts of noise buttress the listener, before being released into the open expanse of space.
From the top shelf to your head, these heady crystal-covered zoners come enclosed in a lino print card sleeve, which features the artwork of label proprietor, not to mention incredible artist, Jake Blanchard.
Cerebrum Paté
may be purchased directly from
Tor Press
.
peace and love, friends :)