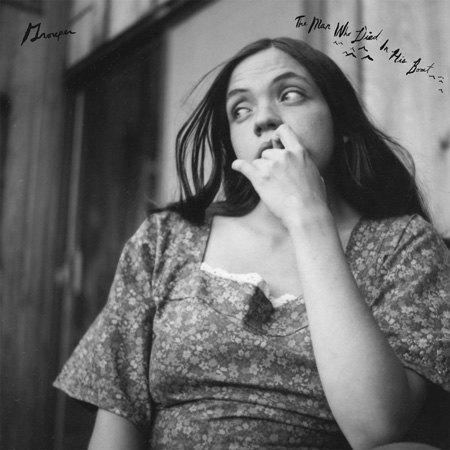 Grouper, the radiant electric-acoustic/drone project of Liz Harris, makes the move to
Kranky
for this set of unreleased tracks. Recorded alongside the sublime
Dragging a Dead Deer Up a Hill,
these tracks have the feel of those sessions. Thus, it contains moments of opaque, hazy beauty to which fans of Grouper are accustomed. Possessing an outstanding discography, I consider the majority of the releases necessary listening. Often I refer to
Grouper
as the 'Head Healer' due to the capacity of her voice to assuage ills and lift one from malaise. Perpetually, I could write about Grouper's singular style and effective use of reverb and tape delay that permeate the waiting soul of the listener. Yet, it's Liz's voice that provides the serene vibrations, leading one to the gateway of the heavens. Mellifluous and opaque, accompanied by lovely reverberating keys and strummed guitar, her art possesses an omnipresence that hovers like the azure sky on a tranquil day.
As with any of Grouper's releases,
The Man Who Died In His Boat
is highly recommended. Already, it has been pressed numerous times. Secure one of the remaining copies through
Kranky
.
peace and love, friends :)