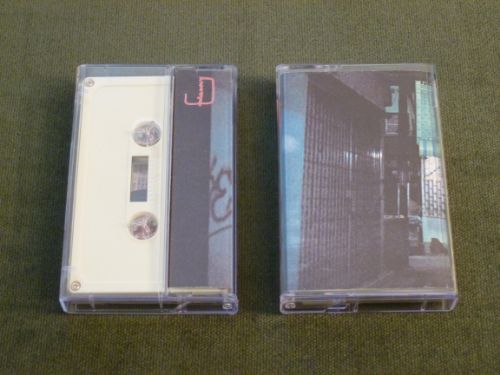 better to burn one, and then Fadeaway with this tape. peace and love to my friends at
Humboldt Relief
:)
This tape is a gift to the ears and mind. All that is required of the listener is to immerse oneself in the tapestry of sound.
Stephen Molyneux
, co-founder of No Kings, is the guide on this journey comprised of field recordings and instrumental passages.
The Arbitrary State
, reissued on
Fadeaway Tapes
, was initially released as a mini cd-r on Kim Dawn Recordings a few years ago. Admirers of the Andy Futreal release on Tape Drift will enjoy this tape. In a batch of tapes replete with cosmic paeans, patient sounds and mysterious beauty
The Arbitrary State
is concurrently elegiac, warm, mystical, evocative and celebratory. Upon pressing play, mournful piano swirls in the still air. As the piece continues, the tempo slows, which exudes the quality of being affected by time. Next, plucked strings beget beautiful patterns that resonate warmly. Field recordings move into and out of focus, while sagacious voices drift through mesmeric rhythms. The flip commences with waves of percussion followed by soothing, vacillating drone. Wistful piano moves through the prism of time, struggling to fasten itself to the last branch of consciousness. Beautiful field recordings close out the tape.
This recent batch of Fadeaway is one of the strongest of the year. For me, the best tape in the batch is from Quartz Safari - reviewed by the excellent
Microphones in the Trees
. As with all Fadeaway tapes, the presentation is gorgeous. One may purchase
The Arbitrary State,
along with the remaining tapes directly from
Fadeaway
.
peace and love, friends :)